Woohoo for me! Congrats to the other Honorable Mentions too!
I made the Play Date Cafe's Challenge Cream in Our Coffee this week with my "Too Kind" card.
Thanks guys!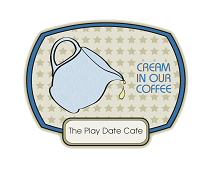 I also won the sketch challenge at Whimsie Doodles for my Margarita card! Yippee! Thanks Nikki!

One Response to Honorable Mention & Winner!